Wednesday, January 14, 2015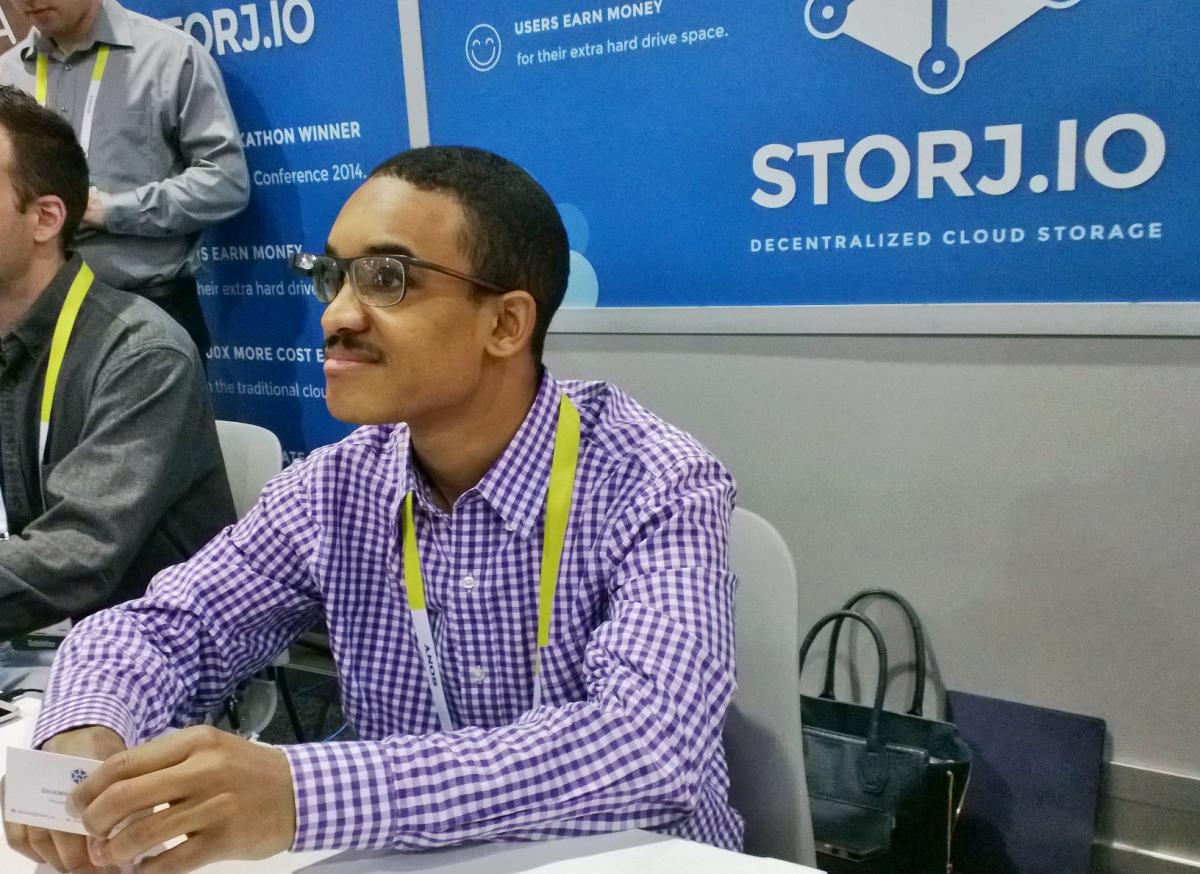 There's a lot to see each year at the Consumer Electronics Show (CES), billed as the largest trade show in the world. If you're interested in drones, the latest in 3D printing (a drum kit and guitar, clothing), a new car or a fitness tracker, you'll find it at the CES.
This year's conference featured more than 3,600 exhibitors, including the Center for Sensorimotor Neural Engineering and three other Engineering Research Centers: ASSIST, NASCENT and Smart Lighting.
Not far from our booth, we found STORJ, decentralized cloud storage that is described as having the potential to be the largest, cheapest and most secure cloud available. Or perhaps I should say its founder and lead developer, Shawn Wilkinson, found us. He was psyched to see us at CES 2015, and kind enough to grant me an interview during a very busy week.
Wilkinson took part in the Research Experience for Undergraduates program in 2012 in Seattle. While here, he worked in the Daniel Lab. More recently, Wilkinson graduated from Morehouse College in 2014.
Though the company is in the early stages—it was funded four months ago and launched the first piece of software just a few weeks ago—accolades are already coming his way. STORJ was the Bitcoin Hackathon winner at last year's Texas Bitcoin Conference. He's been featured on reddit and included in lists like "The Best Pitches from CES 2015" from DOZ.
Wilkinson said STORJ is 10 to 100 times more cost effective than the traditional cloud. He came up with the idea after seeing one high profile hacking situation after another. The Sony hack, which resulted in the release of a huge number of confidential documents, is just the latest, he said.
STORJ has 25 employees based in Las Vegas, New York and Atlanta, among other cities. At this point, "power users" or early adopters are providing data to STORJ that will help Wilkinson and others build the system.
We look forward to seeing where he takes the company, and hopefully meeting more CSNE summer research experience alums at the next big event.